The Book of Ivy by Amy Engel
Releasing November 11, 2014
This post is to make you all aware of a really interesting book that will be coming out in November of this year (yep just a few weeks away guys). It's called The Book of Ivy by Amy Engel and I can't tell you how excited I am for this book to come out.
I've had my eye on it a while and am planning on putting up a review as soon as I get my hands on a copy, but until then I wanted to make sure as many people knew about it as possible before it comes out. So without further ado here is all the information you need to know about The Book of Ivy, and if you haven't already scroll back up and watch the awesome book trailer.
Book synopsis:
After a brutal nuclear war, the United States was left decimated. A small group of survivors eventually banded together, but only after more conflict over which family would govern the new nation. The Westfalls lost. Fifty years later, peace and control are maintained by marrying the daughters of the losing side to the sons of the winning group in a yearly ritual.
This year, it is my turn.
My name is Ivy Westfall, and my mission is simple: to kill the president's son—my soon-to-be husband—and return the Westfall family to power.
But Bishop Lattimer is either a very skilled actor or he's not the cruel, heartless boy my family warned me to expect. He might even be the one person in this world who truly understands me. But there is no escape from my fate. I am the only one who can restore the Westfall legacy.
Because Bishop must die. And I must be the one to kill him…
You can purchase a copy of the book here:
Amazon: http://amzn.to/1mj5PXZ
B&N: http://bit.ly/BoIBN
iTunes: http://bit.ly/BoIiTunes
Kobo: http://bit.ly/BoIKobo
And read some great reviews here:
Goodreads link: https://www.goodreads.com/book/show/20640755-the-book-of-ivy?ac=1
About Amy Engel:
Amy Engel was born in Kansas and after a childhood spent bouncing between countries (Iran, Taiwan) and states (Kansas, California, Missouri, Washington, D.C.), she settled in Kansas City, Missouri where she lives with her husband and two kids. Before devoting herself full time to motherhood and writing, she was a criminal defense attorney, which is not quite as exciting as it looks on TV. When she has a free moment, she can usually be found reading, running, or shoe shopping.
Find Amy online:
Website: http://amyengel.net
Twitter: http://twitter.com/aengelwrites
And that's all! I hope by now you guys are as excited for this book as I am! It comes out on November 11, but if you want a free copy before then follow this link to enter to win a free copy of the book: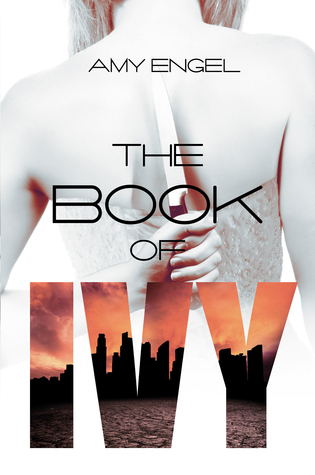 Enter to win
~Dawn